ATV's

Dirt Bikes

Go Carts

4-Stroke Scooters

Store Hours:
   Mon CLOSED
   Tue 10-5:00
   Wed 10-5:00
   Thu 10-5:00
   Fri 10-5:00
   Sat CLOSED
   Sun CLOSED


NC DMV
Scooter Law

    legal



The world's largest OEM producer of scooters and components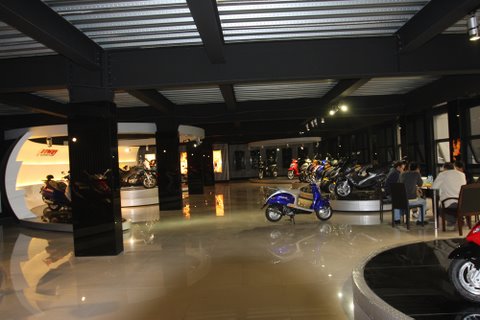 For nearly three decades, as the world's largest OEM producer of scooters and components, Jonway has set the standard for dependable scooter products worldwide. For the last 10 years, Jonway has been supplying the US motorcycle community with distinctive Jonway motorcycles, motor scooters, ATV and quads.

Over the last several years, the United States has experienced a tremendous growth in the power sports industry. As an employee for Jonway, our owner has noticed an untapped market here in the US for quality scooter products backed with excellent customer service and competitive prices. We have used our business knowledge and manufacturing experience to establish Jonway USA and become one of the leaders in the power sports industry.

Jonway USA
Since the establishment of Jonway USA here in the United States in 2005, we have witnessed tremendous growth of our brand. This is an amazing achievement for a young company like Jonway USA. Over the past year, Jonway has conquered some of the toughest markets in Europe with their partnership with Kreidler Motorcycles. This partnership has resulted in some new and exciting scooter products, with the end result being Jonway USA's 2011 product line.

We attribute these exciting achievements to our energetic and hard working employees who strive to be the best, with full factory support of our parent company Jonway Group China. In such a multi-national corporate environment, Jonway distributors come from around the world, with different values, cultures and beliefs. But one thing is the same for every one of us: an attitude to provide the most value to our customers and clients by providing them superior products and services. We would also like to express sincere gratitude to our partners and dealers here in the United States for their loyalty and confidence in us. We have been sparing no effort in continuously improving product and service quality, which has been and will always be our business philosophy here at Jonway USA. Supported by our authorized dealers, we believe we will accomplish even more exciting achievements in the coming year. We would like to thank all Jonway fans for their passion about our brand. We send our best regards to all our Jonway USA dealers and partners, and wish you an even more promising 2011.